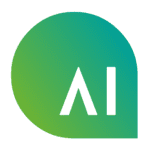 #webuildthefuture
Officina Tecnologica was founded in 2018 with the idea of bringing together many digital professionals to work on common projects.
The idea evolves along with the market and Officina Tecnologica increasingly takes on an ITC connotation, eventually extending its vision into the future with the introduction of conversational artificial intelligence and cutting-edge technologies.
In 2021, Officina Tecnologica was officially born as a Software House specializing in artificial intelligence and pioneering technologies.
The two founding cores are the programming department specializing in creating custom software and the artificial intelligence department specializing in scientific research and development of cutting-edge conversational technologies, such as innovative automatic generation techniques and text analysis and the development of 3D digital humans and holographic solutions.
It is the right skills that enable the technologies of tomorrow to be used today.
We are dreamers who are passionate about technology and want to help companies take advantage of all the benefits and culture of digital innovation:
Digitized automation -> Less lead time
Less execution time -> Increased productivity
Increased productivity -> Economic savings
Economic savings -> More available resources
More available resources -> Increased turnover
Do you want to use our technology?
Ask about our solutions